Overview
Him Lam International School Bac Ninh's academic programme includes two options: an international curriculum & an integrated curriculum that are both designed with our students in mind. Our curriculums are selected carefully and are implemented in accordance with the educational orientation of the country and the whole world.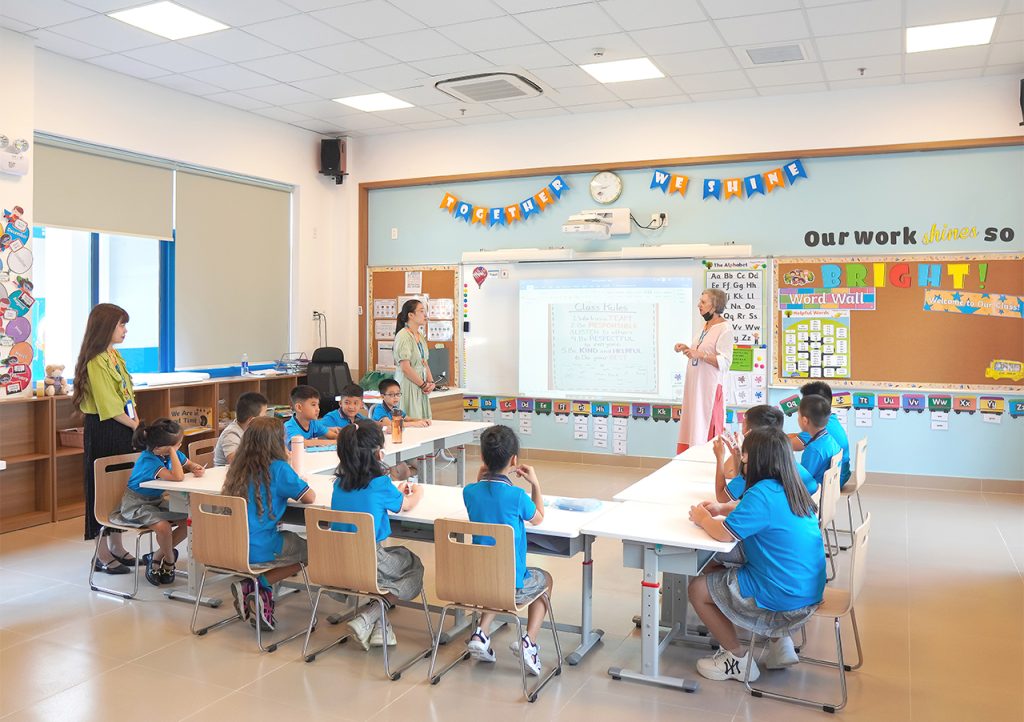 About the International Programme
The International Programme is a combination of the most prestigious curricula in the world. It prepares students with the necessary skills needed during their early lives and as they move into primary, secondary, and higher education. In addition, we cater to the needs of our students and provide them with opportunities to enter the world's top universities or employment.
Our International Programme

Kindergarten, from 2 – 6 years old
IEYC – The International Early Years Curriculum is provided by Fieldwork Education (United Kingdom). IEYC gives the children the opportunity to develop their creativity freely, encouraging their curiosity and unlimited interest for learning through a theme-based method.
Primary, from Grade 1 – Grade 5
Cambridge Primary is a perfect choice for children to begin their exciting learning journey. This curriculum offers a solid foundation of knowledge for students right from the first school years.
Grade 6 – 8
Students enter our lower secondary programme after completing their primary school education. The Lower Secondary programme provides students with the skills and knowledge to navigate the ever-so-changing world that they are living in. But equally as important, this educational phase provides students with the rigor, motivation, and confidence to transition into the upper secondary programme, where they complete their IGCSEs.
Grade 9 -10
At Him Lam International School Bac Ninh, we offer a broad and balanced curriculum in order for students to build on their skills and knowledge. In Grades 9 and 10, students start the two-year programme leading to externally set, marked, and certificated examinations from the University of Cambridge (04 compulsory subjects and 3 optional subjects).
Any student who takes an IGCSE subject will gain a qualification that is recognised globally. They have established qualifications that keep pace with educational developments and trends and so are an ideal foundation for higher level courses such as AS and A Levels and the International Baccalaureate Diploma.
Grade 11 – 12
At grade 11 – 12, students have the possibility to choose between IB DP (The International Baccalaureate Diploma Programme) or A-level (General Certificate of Education Advanced Level) depending on their wish and study path. These are among the most reputable international diploma certificates, offering students the chance to apply to the highest top-ranking universities around the world.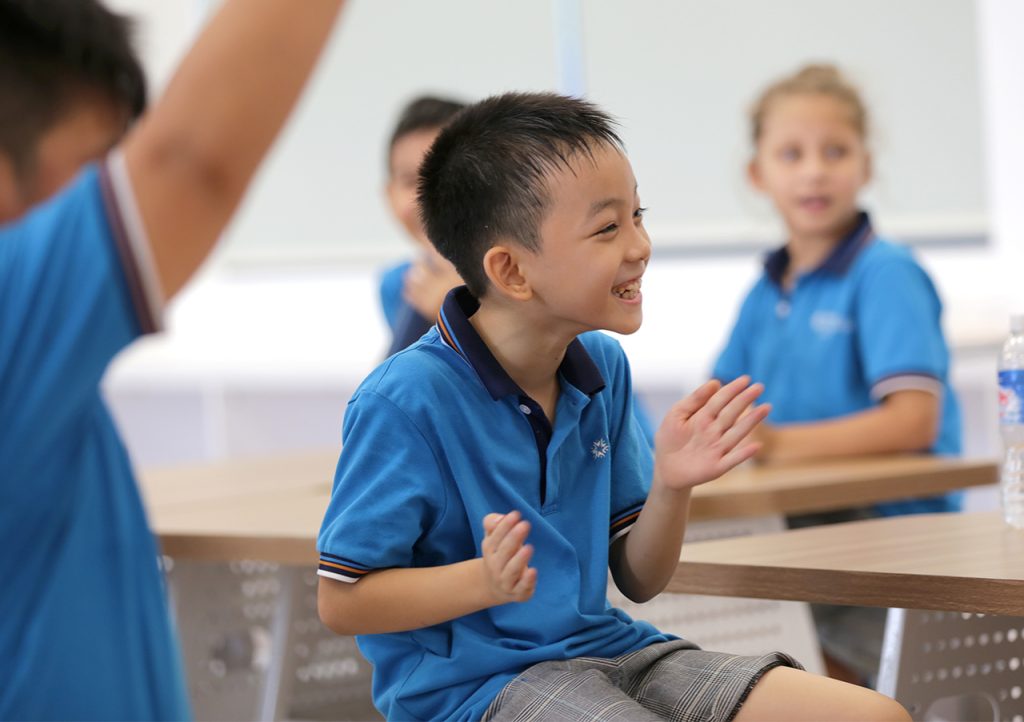 Why choose our International Programme?
• Foster critical thinking and problem-solving skills for students, while encouraging diversity, international mindedness, curiosity, and a healthy & excellent learning environment
• Provide students with distinct advantages as they enter an ever-changing and evolving world
• World-class curriculum, globally recognised transcripts
• A flexible and seamless pathway guaranteeing successful routes for any students with different academic background and study ability
• Students are developed comprehensively: physically – intellectually – emotionally – morally
• 100% learning time in English with qualified international teachers and friends from around the globe
• Students can experience a second foreign language such as Chinese, or Korean, …
• Students with Vietnamese nationality are still guaranteed enough time to study Vietnamese language and culture