About the International Program
The International program focuses on fostering critical thinking and building problem-solving skills, while encouraging diversity, international mindedness, curiosity, and a healthy appetite for learning and excellence.
Here at Him Lam International School, our focus is to enrich each student's academic journey and provide them the tools for success. Your child's journey with Him Lam takes them from our early years program all the way to universities around the world upon their graduation in high school.
Him Lam International School as an IB Candidate
Him Lam International School is a candidate school for the International Baccalaureate (IB) Primary Years Programme, Diploma Programme and pursuing authorization as an IB World School.
IB World Schools share a common philosophy—a commitment to improve the teaching and learning of a diverse and inclusive community of students by delivering challenging, high quality programs of international education that share a powerful vision.
*Only schools authorized by the International Baccalaureate can offer any of its four academic programs: the Primary Years Programme (PYP), the Middle Years Programme (MYP), the Diploma Programme or the IB Career-related Certificate (IBCC). Candidate status gives no guarantee that authorization will be granted.
For further information about the IB and its programs, visit www.ibo.org
Why IB?
An International Baccalaureate (IB) education provides students distinct advantages as they enter a world where asking the right questions is as important in discovering answers. For over 50 years, the International Baccalaureate global community of world class educators and coordinators have engaged with more than 1.95 million students in over 5,500 schools across 159 countries.
Students at International Baccalaureate (IB) World Schools are given a unique, challenging and diverse education.
IB learners are:
Encouraged to think critically and solve complex problems;
Drive their own learning;
A core part in educational programs that can lead them to some of the highest-ranking universities around the world
More culturally aware, through the development of a second language;
Able to engage with people in an increasingly globalized, rapidly changing world;
IB students develop strong academic, social and emotional characteristics. They are also likely to perform well academically – often better than students on other curricula.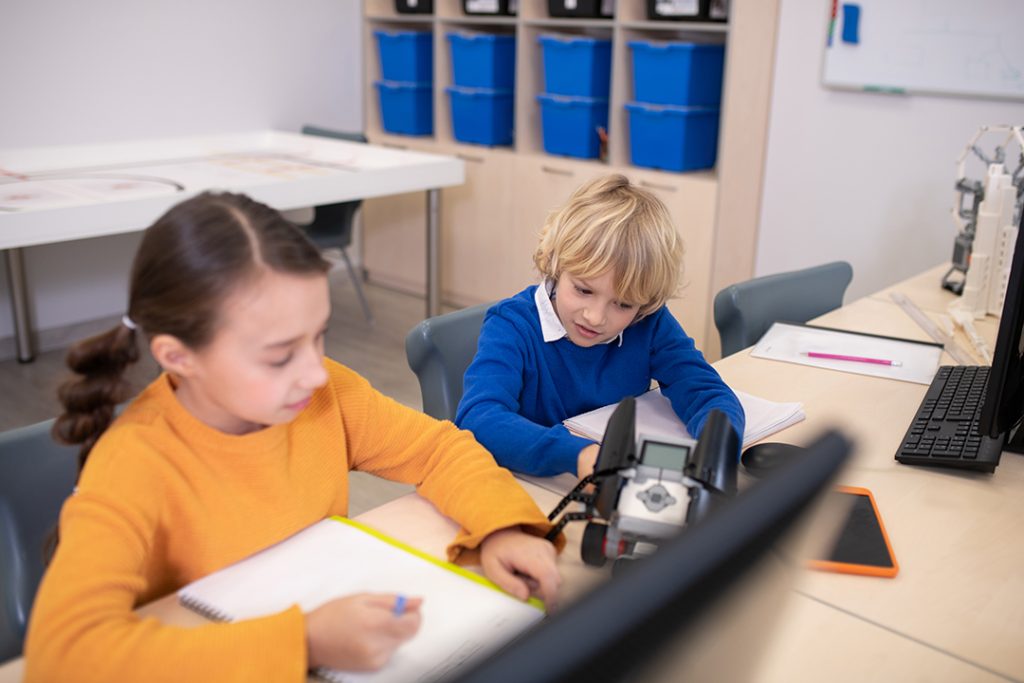 The International Baccalaureate (IB) programs aim to do more than other curricula. The four programs develop inquiring, knowledgeable and caring young people who are motivated to succeed. The IB program gives students distinct advantages by building their critical thinking skills, nurturing their curiosity and their ability to solve complex problems.
At Him Lam International School we strive to develop students who will build a better world through intercultural understanding and respect, alongside a healthy appetite for learning and excellence. Additionally, our goal is to support and enrich culture awareness here in Vietnam.
All of the IB programs frameworks can operate effectively with national curricula across all school ages.
The IB's programs are different from other curricula because they:
Encourage students of all ages to think critically and challenge assumptions;
Develop independently of government and national systems, incorporating quality practice from research and our global community of schools;
Encourage students of all ages to consider both local and global contexts;
Develop multilingual students;
Supports global citizenship;
Inclusive learning experiences, with a respect in diversity;
Culture awareness.